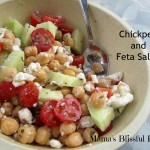 I have to admit, sometimes I love when my husband misses dinner. I admire him in so many ways. Not only does he work very hard to support our family (so I can stay home with the kids) but he's the one person that I have a very close connection with. Nevertheless, I have this inside "smile" when he's not home for dinner. Why? Because I get to make the food I love and he doesn't! Like an amazing Chickpea and Feta Salad, woot! woot!
He's more of a meat and potatoes kind of guy and I love salads, fruit, vegetables and beans! Last week he asked me what was for dinner and I replied, "chicken and zucchini." He said, "Do you like that?" I had a puzzled look on my face but said, "yes, I make the menu every week. Of course, I do." He went back to watering our grass. At dinner, my kids asked what was on their plate and he said, "I have no idea, ask your mother." Again, I looked puzzled. "It's zucchini." He ate all his chicken and left the zucchini behind. "Eat it, it's good for you," he said to the kids. It made me laugh. He would never go for this chickpea and feta salad, ever!
Tonight is one of those nights that he's out working hard, so I made one of my favorite salads. I know he doesn't care for garbanzo beans, but I can't resist them! When I worked as an Executive Assistant, I would always visit the salad bar for lunch and load up on these guys. They are good for you and delicious! I eat them out of the can, put them in a salad, roast them and of course, eat lots of hummus! I'm not quite sure where I would be without chickpeas so I'm glad they are always in my kitchen!
This salad is super easy. When people ask me to bring something to the party, this is what I bring. I also make this dish at my own home parties  and also when I'm visiting friends. The best part is how quickly you have a delicious dish with little prep time.
Ingredients
1 can (14.5 oz) chickpeas (also known as garbanzo beans)
1/2 cucumber: diced
1 red pepper: diced
10 grape tomatoes: cut in half
1/2 cup feta cheese
1 tbs olive oil
1/2 tbs basil
salt
pepper
Instructions
Drain and rinse the chickpeas. Place in a bowl
Add the remaining ingredients and stir.
Place in air-tight container or with saran wrap in the refrigerator for thirty minutes to let flavor blend.
Enjoy!
http://www.mamasblissfulbites.com/2013/04/24/chickpea-and-feta-salad/
This was pretty much my dinner. I saved half for lunch tomorrow and I'm looking forward to it! I hardly switch up this salad but if I do, I add mozzarella cheese instead of feta or some noodles. You can add whatever vegetables you desire. Some people make it with different spices too. Be sure to experiment with cilantro, oregano and even Italian seasoning too! I prefer the recipe I listed above, but even a dash of lemon juice or Italian dressing will do! Do you have a dish that your spouse doesn't like? I want to know what you secretly enjoy! Be sure to leave a comment below!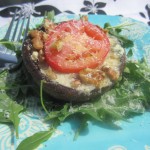 I wait for a whole twenty minutes. A long twenty minutes (at least in my mind) to take a bite of the melty, ewie-gewieness that I long for in my mouth. I love blue cheese. Almost any cheese really. What's not to love about something old and moldy? (hehe). So I wait, thinking of how I am going to make my delicious plate. I bought blue cheese – now, what was the next step? When I opened the refrigerator, I saw the bliss staring in my direction. Hello portobello mushrooms! The light came on in this home-chef's head! A delicious, smothering delight awaits. And for now, I'm still waiting by the oven. Waiting for that ewie-gewiness to be done. What a long twenty minutes it is!
Ingredients:
Two portobello mushrooms, gills removed
1 clove of garlic, chopped
1 tsp. fresh rosemary
olive oil
blue cheese (as much or as little as you like)
1 Roma tomato
handful of arugula
1 Tbs. chopped walnuts (optional)
Fresh Parmesan Cheese
Recipe as follows:
1. Preheat oven to 400 degrees
2. Prepare a baking pan with aluminium foil or use stoneware (I always love using stoneware!)
3. Clean out those beautiful portobello mushrooms by removing the gills with a spoon. It may look nasty, but somebody's gotta do it!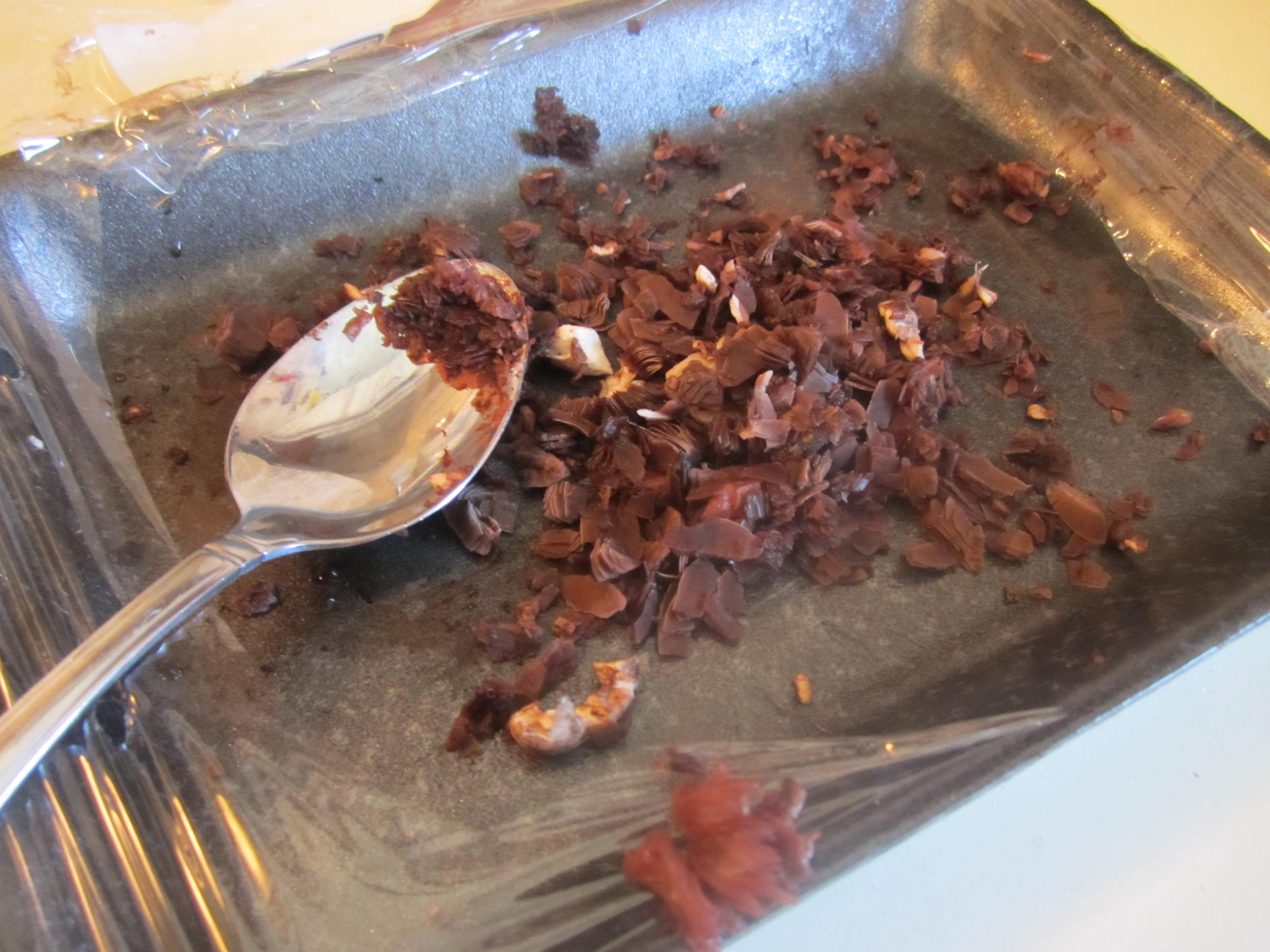 Easy and painless!
4. Place these beautiful, meaty mushrooms on a baking pan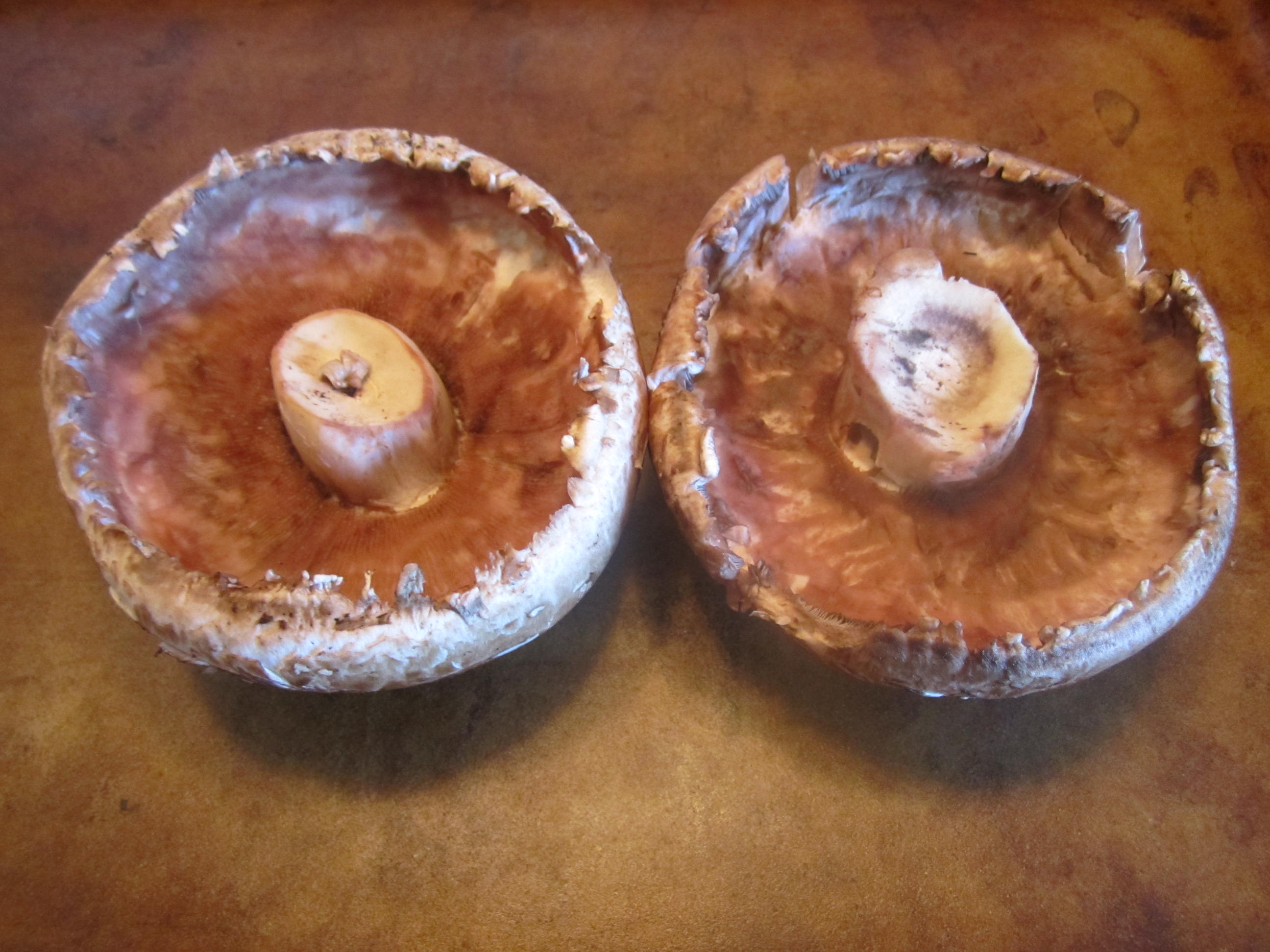 5. Make the oil mix! Mix rosemary, garlic and oil into a bowl.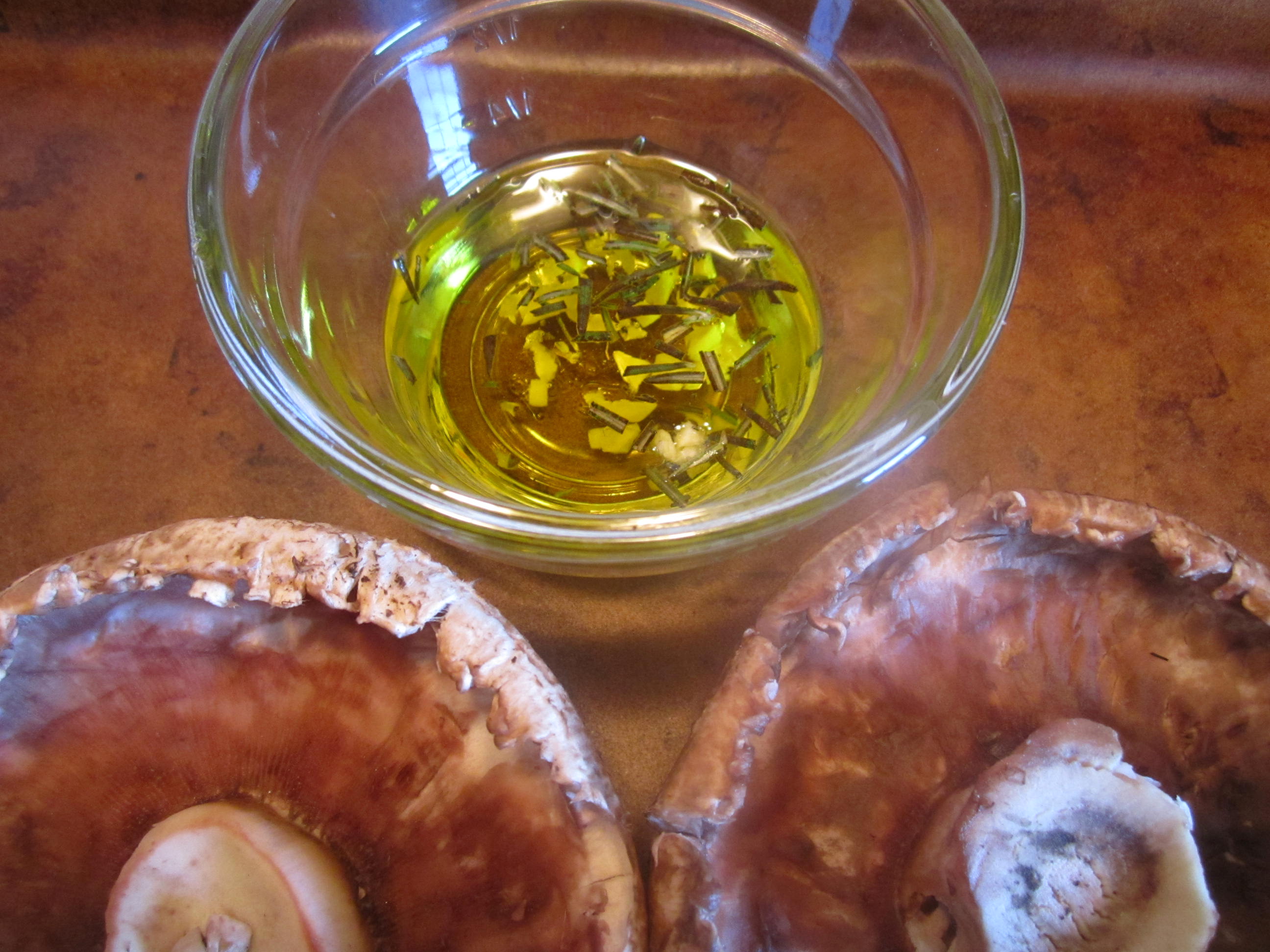 6.  Liberally, spread the oil mix all in and around the portobello mushrooms! YUMSSSSSSSSSSSS!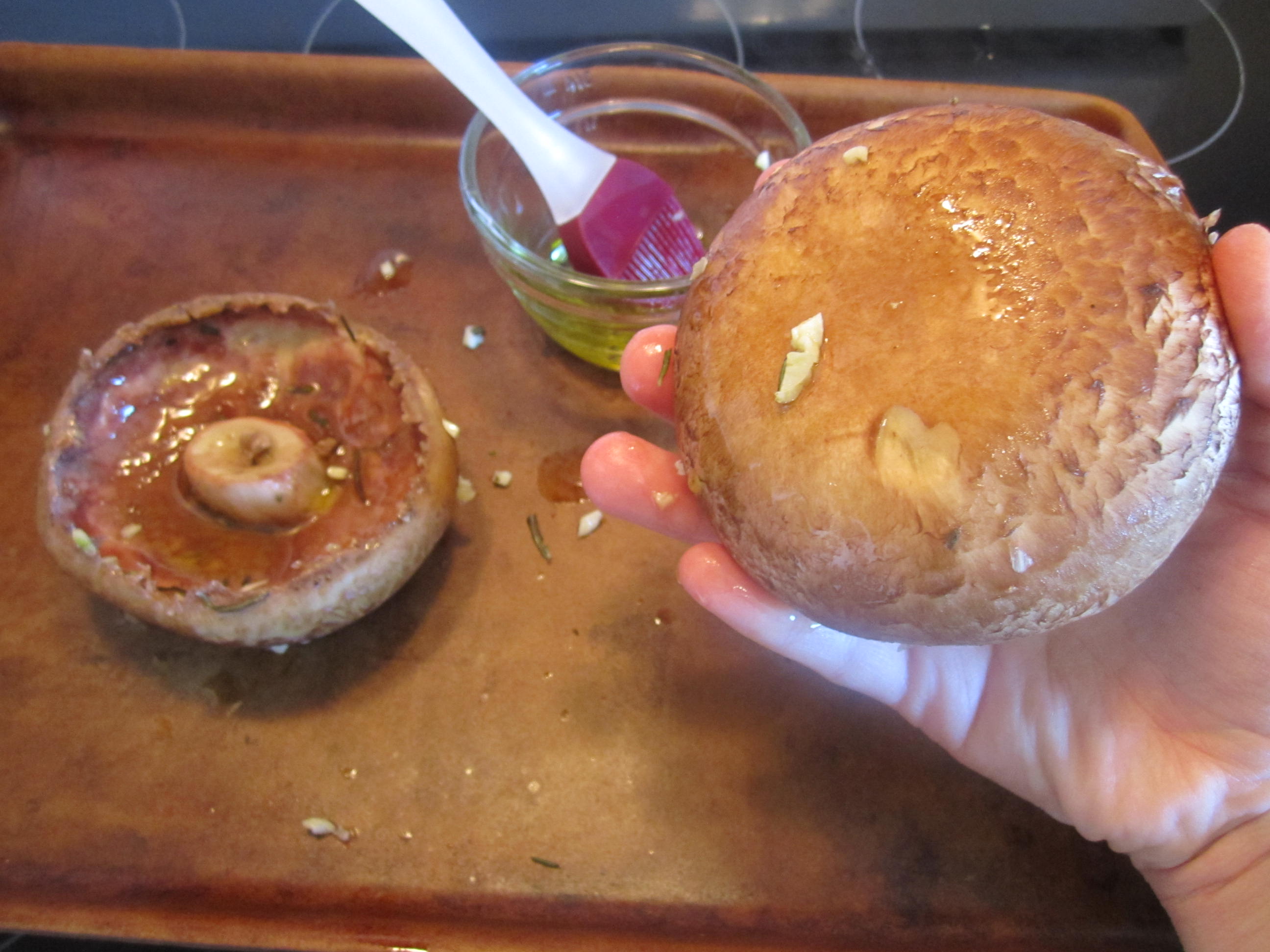 (Those babies should look something lika this when covered)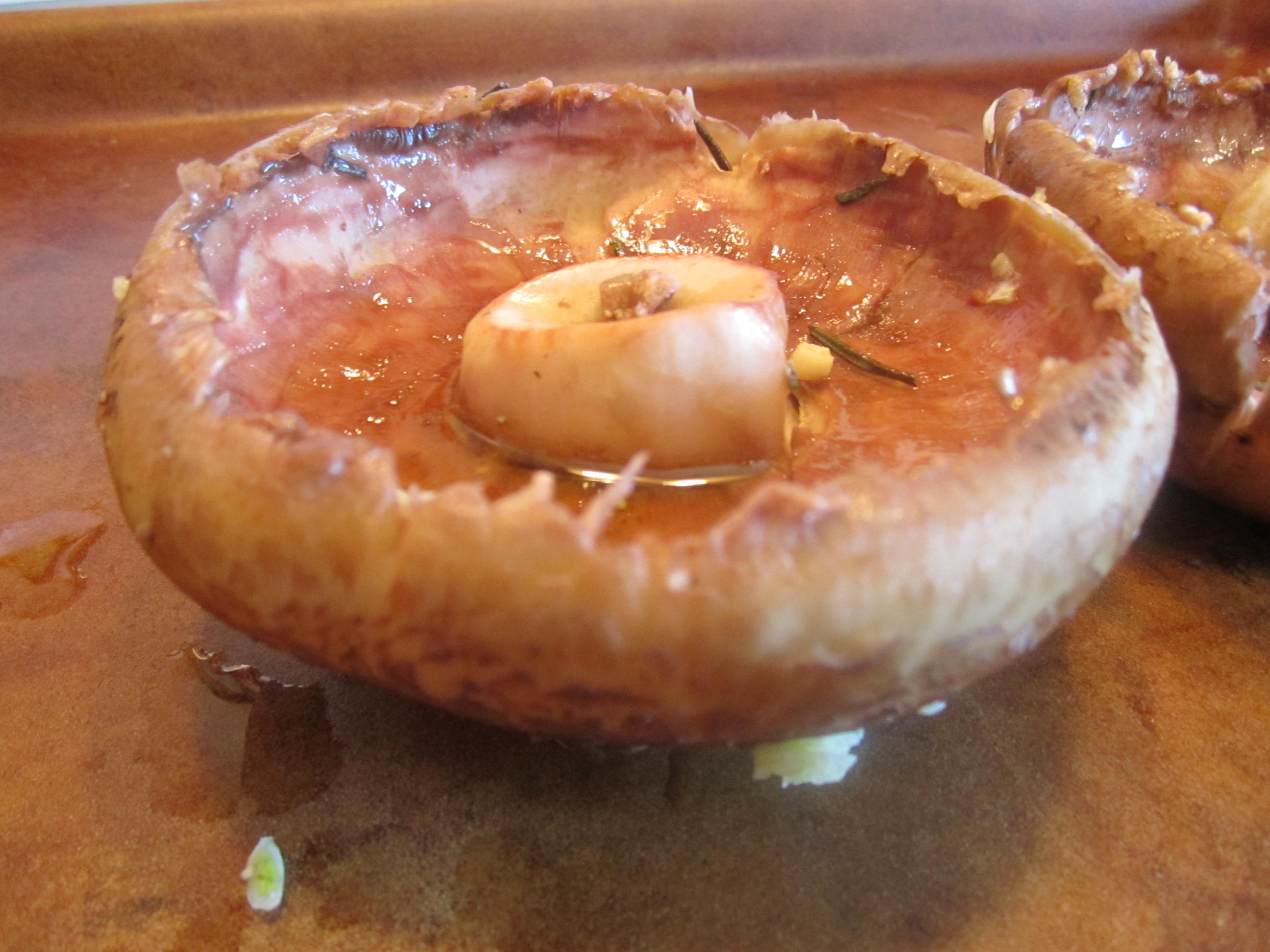 7. Bake for 15 minutes.
8. Ding! Pull out of oven and stuff them! They are begging to be stuffed! Fill them with blue cheese (as much as you want), then add a slice of tomato on top!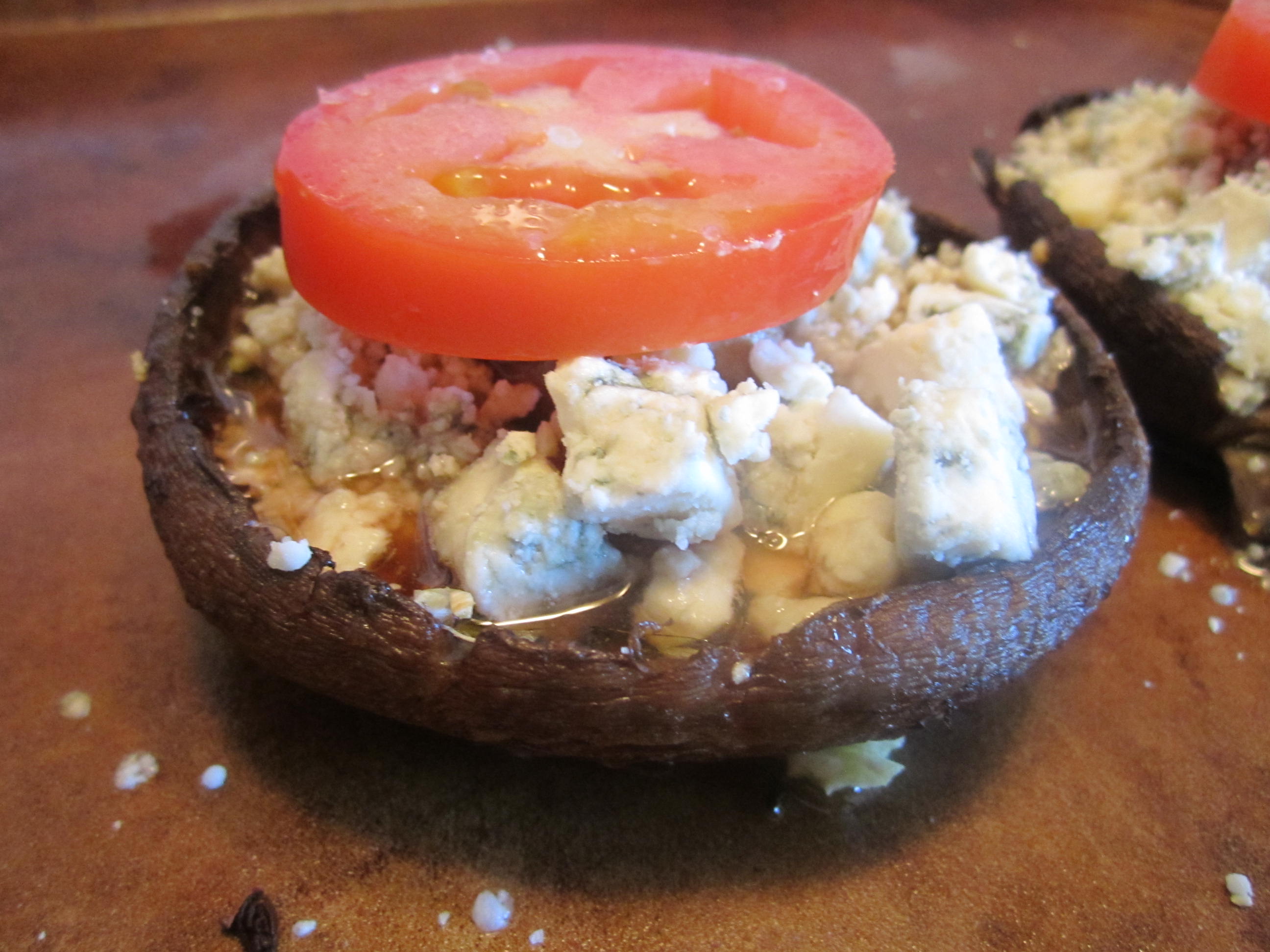 9. Bake in the oven for five more minutes – yup, the waiting game is on….
10. Meanwhile, as you're sniffing the melted cheese (ahhh!!!!) toast walnuts over medium heat until fragrant.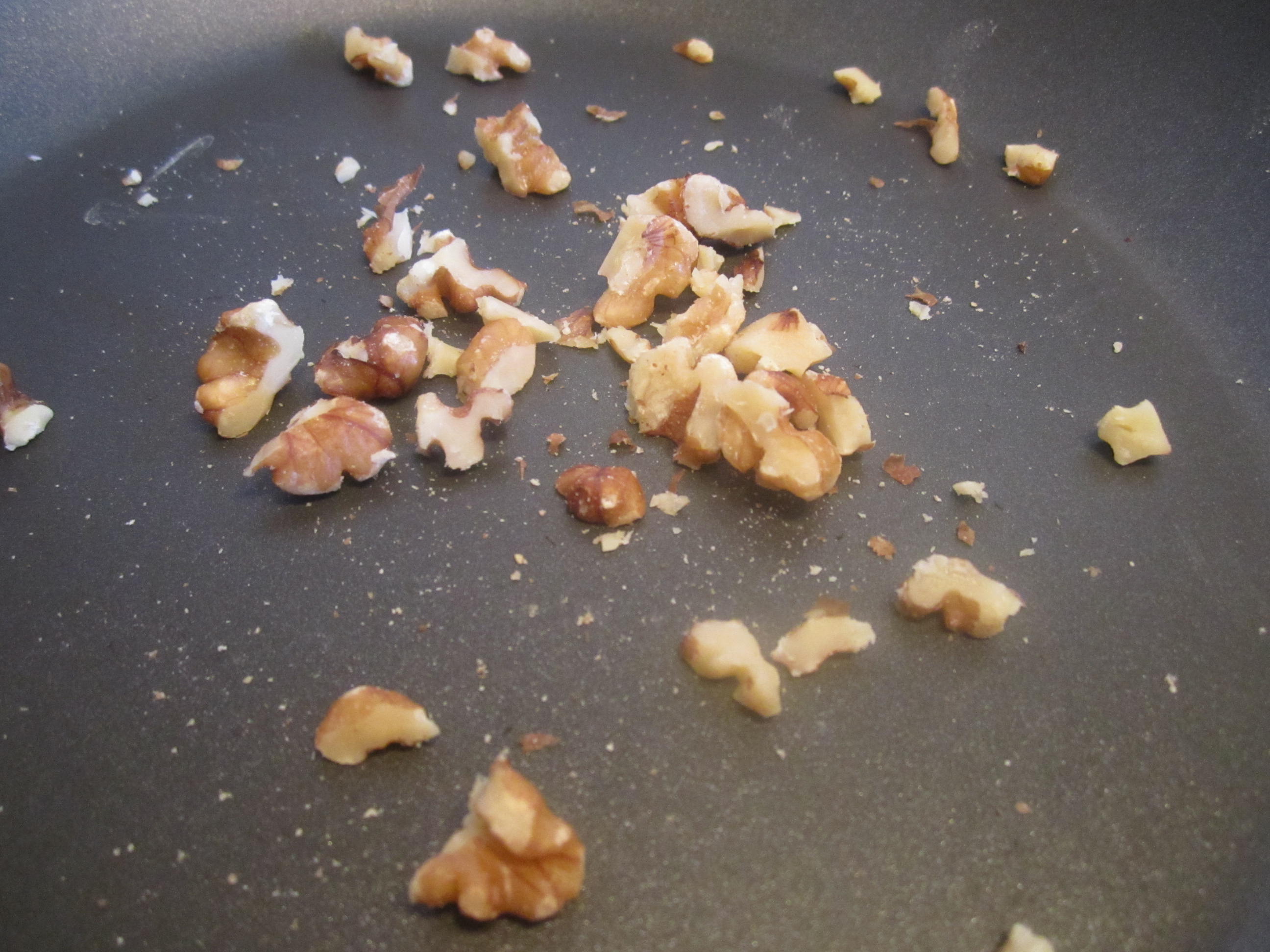 *Stir frequently, making sure not to burn them!*
Really? Is it here? Is the wait FINALLY over? YESSSSSS!!!!
11. Place some arugula on a plate and top with portobello mushroom followed by walnuts and freshly grated Parmesan cheese! Wowza!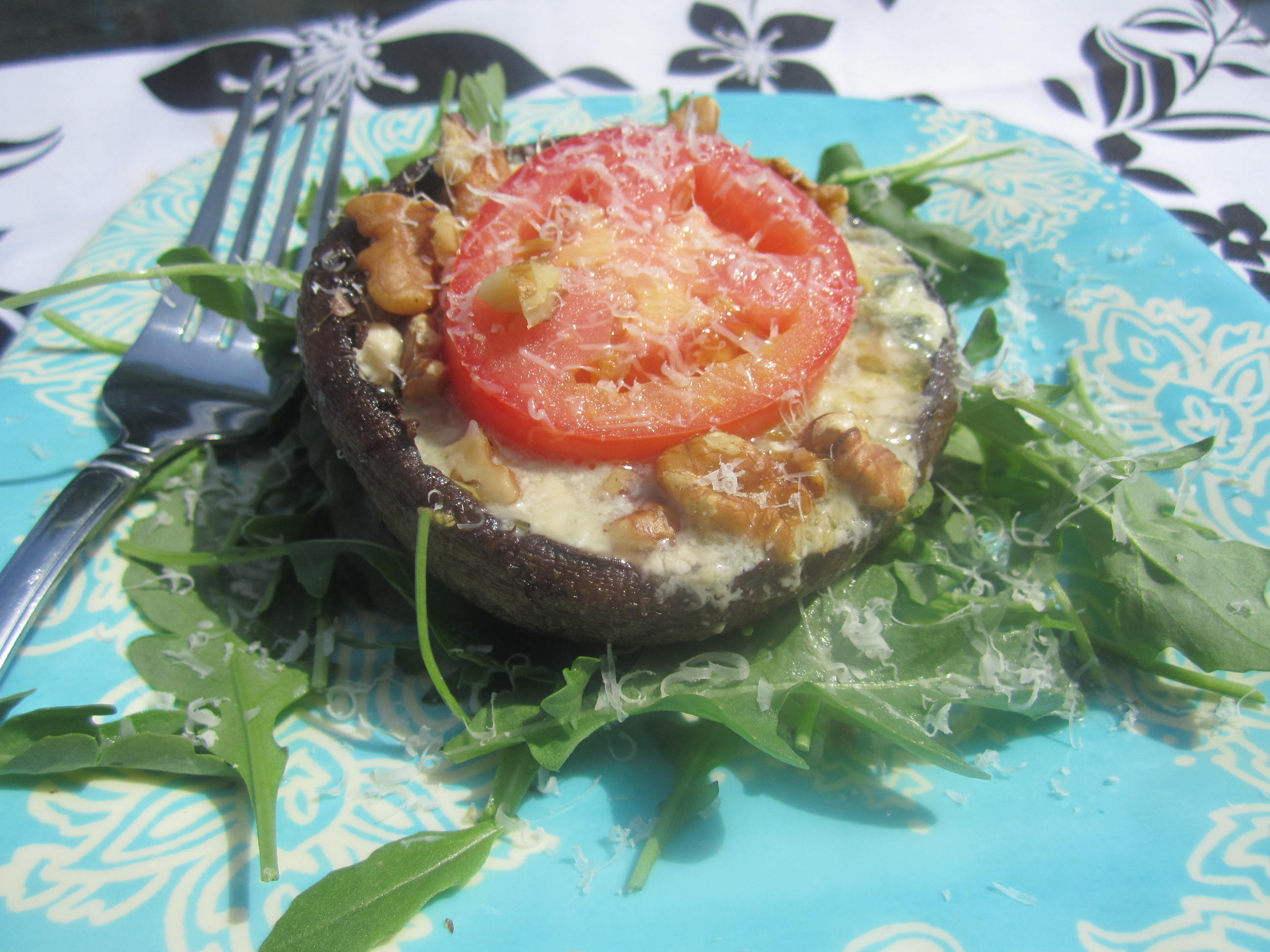 THE BEST PART IS YET TO COME! When you cut into this delicious site, all the cheese comes pouring, melting all over your salad! No dressing. Just the love of cheese!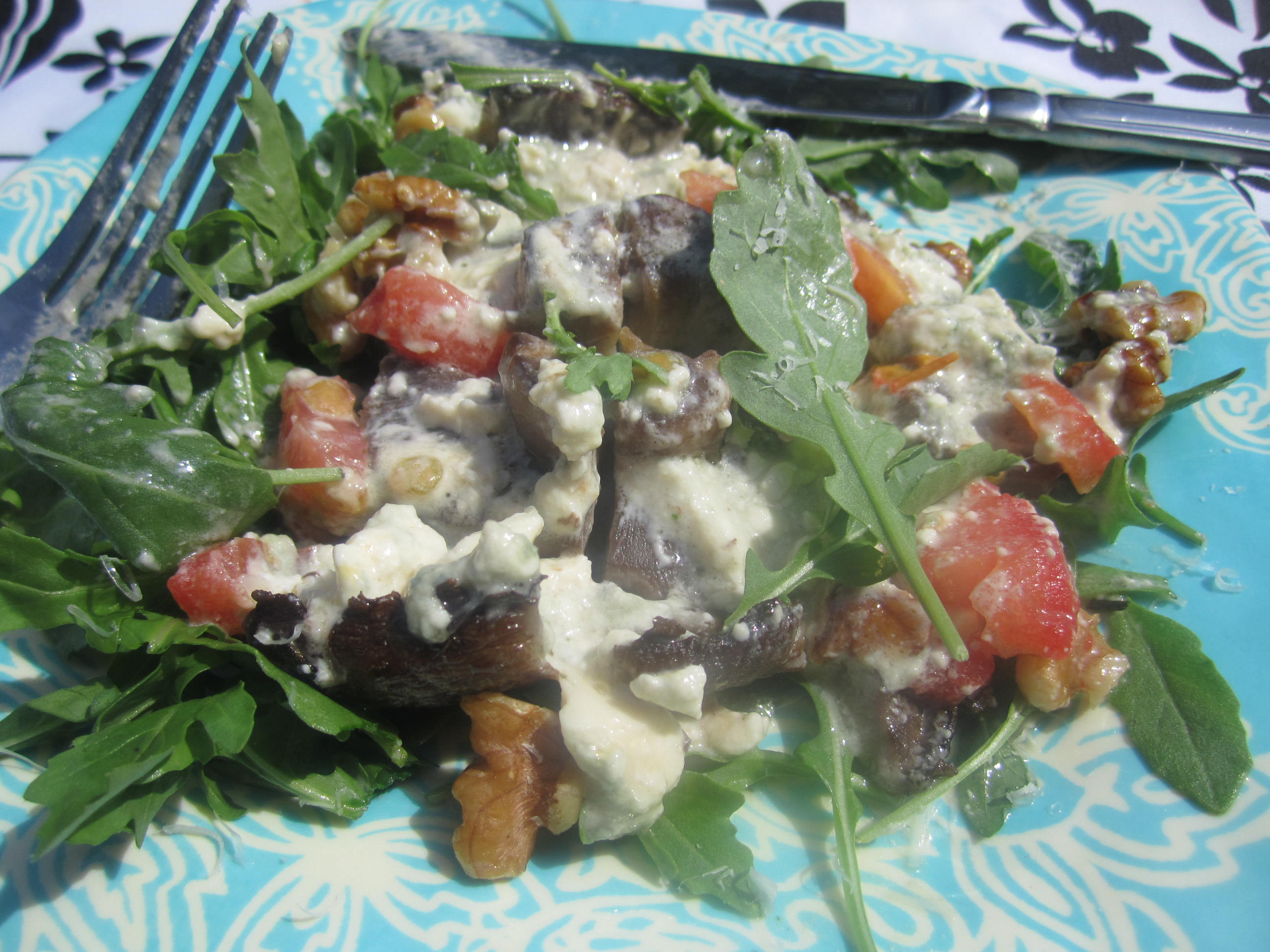 Now, I can finally relax. Shew. Twenty minutes was a long wait…..