It has been one trying weekend. Trying meaning, it's trying to beat me up and I'm trying not to let it.
That's where this delicious yummy, vegan ice cream comes in. Because I will not be beat! Ha! Ha!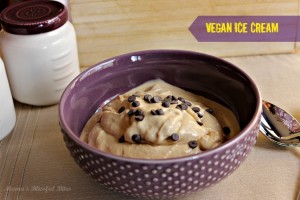 Being a parent can sometimes be challenging. It can sometimes tug on your strings and at the same time lift your heart way up to the sky. It has taught me a lot of life lessons.
My most recent lesson is the lesson of ice cream.
My daughter has been diagnosed with strep throat this weekend from an emergency visit to the ER. It's a long story how we got there, but glad we did…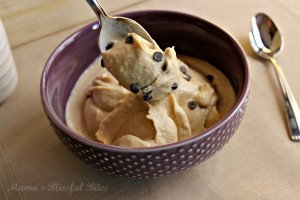 The story actually starts two days prior when all she wanted for lunch was ice cream. I knew that was abnormal for her but didn't think too much about it. Just, "huh, my kid likes salad and ice cream together…kind of weird…" thoughts.
I only had So Delicious ice cream (and that was mine) so I kept searching.  I saw a pack of frozen bananas in the back and thought,  "Oh, we have ice cream!"
Frozen bananas make the most delicious, soft self-serve ice cream ever. I do mean ever. And they are quite versatile.
I add peanut butter  to ours since my daughter has a hard time getting enough protein. It's quite delicious, let me assure you.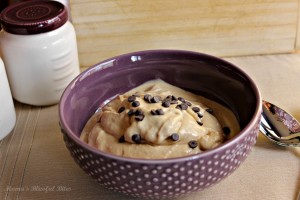 You can add whatever you want with the bananas:
Strawberries
Maple Syrup
Peanut butter
Cocoa powder
Chocolate chips
You name it
It's healthy and cheap too. All you need is a food processor and frozen bananas and you have an amazing self-served ice cream at your fingers.
Sometimes I throw mine back into the freezer after it's finished processing to harden it up for a few minutes, but we never have any that lasts. Ever.
It takes about six minutes to process and a lot of whipping down the sides. Don't worry, you'll take a bite each time…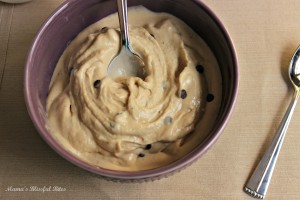 The real lesson was that when Miss F throat is extremely sore, she  asks for ice cream and gobbles the whole bowl. Yup, that bowl above. Wowza. Hello strep. Next time, go to doctors sooner…
Anyways, it leaves a beyond tasty ice cream for you. 🙂 Enjoy.
//

Add bananas and peanut butter to food processor. If the ice cream needs help coming together (or is too frozen to start, add water and adjust)

Let the food processor run, checking on it to wipe down the sides until creamy. Place back in freezer or eat right away. Sprinkle with chocolate chips
Notes: I use frozen bananas that were in my freezer for a while. Meaning - really frozen. The water helps break down the bananas faster. Also, use sliced bananas. If using whole bananas, the machine has a harder time breaking it down causing your motor to work extra hard.