I really enjoy this project because the kids learn SO MUCH out of it!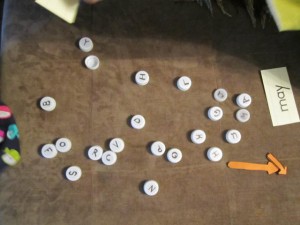 I've been collecting water bottle caps over some time now. I can proudly say (and only because of this project) I have collected lots of them. I started writing the letters on them so we can spell out words. The first word my preschooler learned was his name. He was so happy to see his name written out. Then, he got bored. The letters didn't mean too much to him since he couldn't spell out words.
While I was at the dollar store, I found these great word cards and then the light bulb went off. It was now GAME TIME!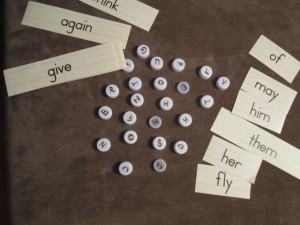 How to play the game:
Each player gets a word card. (Make sure it's fair! Toddler got two letter word, preschooler received a three letter and daddy got five. Wink. Wink).
Next, each player has to find each letter to correctly spell their card.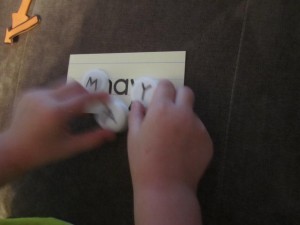 First one who spells their word correctly wins that round and receives a more challenging card.
We played this over and over. Not only does this game teach matching skills but also spelling as well.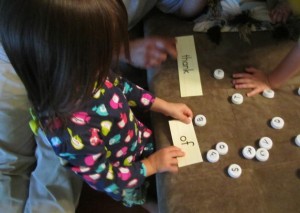 We also put the family on "teams." Two children against one daddy. 🙂 They loved helping each other find the letters.
If you don't have word cards, make your own. Cut scrap paper and add words to them! Remember to always make learning FUN!