#SundaySupper Spring Recipes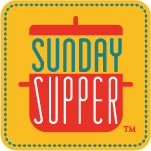 The warm weather is creeping in (did you smile, I sure did!) and our first day of Spring, March 20th, is right around the corner! Let's warm up around the table with our friends from our #SundaySupper team and share delicious spring time recipes! Whether it's St. Patrick's Day green, green food or spring inspired, our group sure has a menu to please your taste buds!
Green and Spring Dishes Menu Includes:
Breakfast
Apps, Bread, Salads, Soups and Dressings:
Main and Sides:
Desserts:
Beverages:
Please be sure you join us on Twitter throughout the day during #SundaySupper. We'll be meeting up at 7:00 p.m. EST for our weekly #SundaySupper  live chat where we'll talk about our favorite cookout recipes!
All you have to do is follow the #SundaySupper hashtag, or you can follow us throughTweetChat!
6 Responses to #SundaySupper Spring Recipes