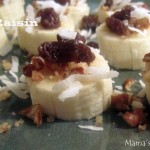 It's Monday and I can finally breathe, well almost! This weekend, I accomplished a successful Healthy SnackFEST class, where we discussed the "big wig" companies, played a fun question game with healthy food prizes (because you are…"The apple of my eye," get it)  and ate delicious raw and whole food snacks! Just to fill you in, I am working hard at writing a cookbook, the snacks are my test foods! It has been quite a fun, adventurous foodie weekend! People came from different backgrounds and knowledge about the food industry and it was a blast to discuss many things!
One lady pulled me aside and said that snacks need to be quick for her since she works 40+ hours a week. She is also tired of the same old carrot and celery but doesn't know how to jazz things up. This recipe is for her.
You can really dress up any fruit or vegetable with any toppings. I like to picture my fruit like an ice cream sundae. Yes, I really did just compare fruit to ice cream. There are so many toppings to choose from! Take a banana for example. A banana is amazing, you can pour goey chocolate on top with nuts, you can slice it in half and put toppings in the middle like a sandwich, you can even add it on top of your ice cream! It's sweet and delicious. Cherries, berries, nuts, whipped cream all taste yummy! This simple recipe is healthy too! Just goes to show you that snacking can be simple and healthy!
Ingredients:
1 banana
2 tbs pecans, chopped
1 tbs raisins
shredded coconut
Step 1: Slice banana in bite size pieces
Step 2: Add pecans, raisins and coconut.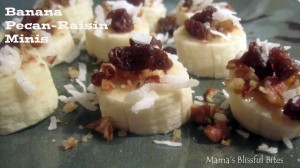 Make sure that your bananas are right. When I mean right, I mean ripe. If they aren't ripe, it takes away from the sweetness factor. If this is the case, I just throw on some maple syrup. It's a great combo!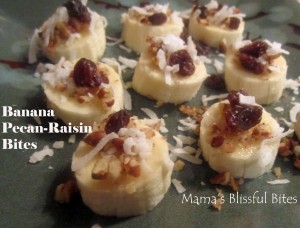 Be sure to make plenty! Out of no where, these hungry monsters start to appear and run with plates! I actually made a plate for my husband and my children beat me to it. So I made two more plates.
This recipe is great because you can put the raisins, coconut and pecans in a bag and take a banana with you. When you get to work or school (wherever) slice up the banana and throw on the toppings from the bag! Saves lots of time and its an easy way to jazz up your banana! The end result is pure healthy and deliciousness.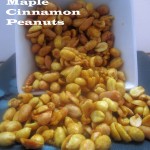 I'm really, really, really excited about this weekend! I am hosting a "Healthy Snack" show! This means, I'm showing a variety of healthy snacks that are made from whole and raw foods! My guests will have a full demonstration of how to recreate these snacks, as well as taste test, play games and then go home with their own mini-cookbook! Did I mention I'm excited? Because I really am!
I have been hard at work in the kitchen, two to three times a day, creating new recipes, tasting and testing. This recipe was a "crowd-pleaser" at my last party so I wanted to include it at my show. I mean really…who doesn't like a salty/sweet nuts? You don't? Are you nuts?!?! Just kidding!!!
To me, snacks shouldn't take a long time to put together and they should be waiting on the side lines for me to pick up and eat at my leisurely pleasure! I want them to be healthy and whole, tasty and satisfying so I'm not running into the kitchen for another snack! Peanuts are great because not only do they provide a wonderful source of protein but they also keep the belly feeling full! This is a great snack to keep handy for those desperate times of hunger or when you just need an extra something something. I keep a bag handy for my kids. When I start to see they are turning from a cute kid to a scary hungry monster, I throw them a few, literally

Ingredients:
2 cups party peanuts (mine were lightly salted)
1/4 cup 100% maple syrup
sea salt
1/2 teaspoon cinnamon
Step 1: Pre-heat the oven to 350 degrees. Prepare a baking sheet with parchment paper. Spray with cooking oil. (I used the Large Bar Pan from The Pampered Chef)
Step 2: In a small glass bowl, mix syrup with cinnamon and microwave for thirty seconds. (I used the 1-cup prep bowls, again, by The Pampered Chef)
Step 3: Place peanuts in a mixing bowl and add the syrup mix. Stir well to combine.
Step 4: Pour on parchment paper and bake for five minutes. Toss the peanuts and bake 5 more minutes. Keep your eye on it, but they should be done between 12-15 minutes.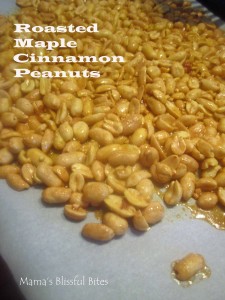 Step 5: When you pull them out, stir them up again. If you let them sit, the sauce will thicken and they will all stick together. Cool and eat!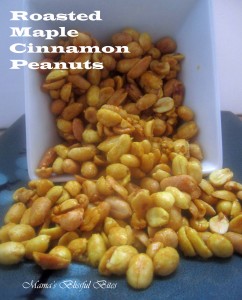 If you live in the Baltimore area, email me and I can let you know the details on the next show! I would love to meet you and believe me, this recipe is just the beginning!
Happy Healthy eating!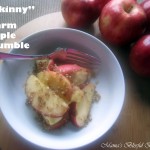 This is one of my favorite, favorite themes! Our host for this weeks #SundaySupper is Sue from Sue's Nutrition Buzz and she is putting the skinny in our dishes! As a team, we have made our dishes skinny so they don't add-on the wait and keep your waist, well skinny!
I choose to make over one of my favorite desserts – the Apple Crumble. I took out the vanilla ice cream and any form of butter slabs that may have went on an original apple crumble topping to save on calories. I substituted any kind of sugar with 100% pure maple syrup which still left the apples full of sweet "caramel" flavor.  Sacrificing calories and not flavor is key to this dish. In addition, the crumble topping is made from dates and pecans. Feel good eating this fiber packed dessert!
Ingredients:
3 apples: cored and quartered (I really like using Granny Smith, they hold up nicely, but had Gala on hand)
1/4 cup organic 100% maple syrup
1/2 teaspoon cinnamon
Topping:
1/2 cup pecans
10 pitted dates
1/2 teaspoon cinnamon
Step 1: Over low heat combine apples, maple syrup and cinnamon in a saucepan. Stir until apples are warmed through.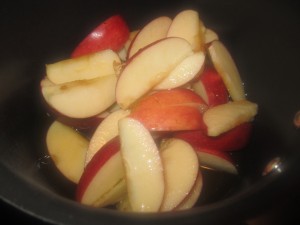 The maple syrup becomes thicker and holds onto the apples. It's an amazing sweet flavor.
Step 2: In a food processor, add all the ingredients for the topping. Pulse until a crumbly texture forms.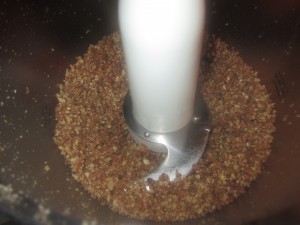 Step 2: Scoop the apples into a bowl and sprinkle with topping.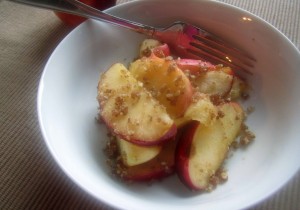 I love making this dish for the unexpected guest that just happened to be in the neighborhood! Usually, that's my parents, unexpectedly in the area….
So you want to know some nutrition information? Can't blame you. I went to MyFitnessPal.com and added up my ingredients to give me this information.
Serves 8 (You don't need much sweetness to fill you up either!)
Calories per serving: 179 (Get excited over that!)
Fat per serving: 5 grams
Carbs per serving: 39
Protein: 1
Did I meet the expectations for making a skinny Warm Apple Crumble? I hope so!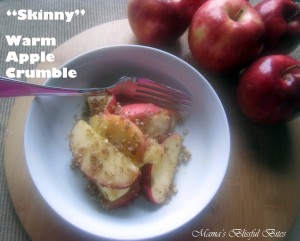 Be sure to check out more fabulous skinny dishes from our #SundaySupper group!
Sizzling Skinny Appetizers & Soups
Healthy Skinny Mains & Sides
Guilt Free Skinny Desserts & Snacks
Wine Pairing Recommendations for Skinny Sunday Supper by ENOFYLZ Wine Blog
Join the #SundaySupper conversation on twitter each Sunday. We tweet throughout the day and share recipes from all over the world. This week we will be sharing out special skinnified recipes! Our weekly chat starts at 7:00 pm ET and you do not want to miss out on the fun. Follow the#SundaySupper hash tag and remember to include it in your tweets to join in the chat. Check out our #SundaySupper Pinterest board for more fabulous recipes and food photos.
Join us Around the Family Table this Sunday at 7pm Eastern Time and share your favorite healthy recipes with us!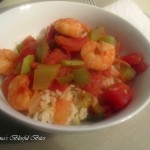 I love this dish. It's filling, satisfying and delicious. When I first started my cooking experience, I used to spice up everything. Spices and I were best friends. I like to close my eyes and see if I can guess what spice I'm holding without cheating. It's just a game I play, I suppose. As I started on my new journey of the healthy me, I backed off on my spices. Why? Honestly, real food just taste that good. It's not in a can with spices added, it's fresh food. I really like tasting what real food has to offer so I have backed off on the spice world. When I made this shrimp jambalaya – I added in red pepper flakes. Let me tell you, when your taste buds change to almost natural foods, 1/2 teaspoon goes a long way. For those that like it spicy (my husband) be sure to add more or even your own favorite hot sauce! YUM! For me, it was plenty!
Ingredients:
1 cup brown rice
1 teaspoon olive oil
51-60 cooked shrimp
28 oz canned diced tomatoes (I used Nature's Promise, no salt added)
1 onion: chopped
2 cloves garlic: minced
1 green pepper: diced
3 celery stalks: chopped
1/2 teaspoon red pepper flakes
1 teaspoon or more of Cajun seasoning (I used McCormick Perfect Pinch Cajun Seasoning, with no MSG)
Step 1: Cook brown rice according to directions
Step 2: Meanwhile in a skillet, heat olive oil over medium-medium low heat. Add onion, garlic, green pepper and celery. Sautee for 5 -7 minutes until soft.
Step 3: Add in tomatoes and seasoning and bring to boil. Simmer for 10 minutes. Add shrimp and stir. Cook for another ten minutes.
Step 3: Serve on top of cooked brown rice and wahla, a healthy delicious dish!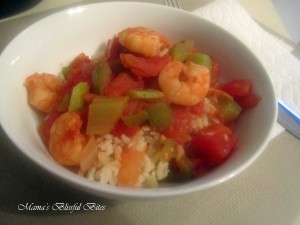 I have to admit, I realize my picture is blurry. Please don't discredit the dish! I need to send my camera in to get fixed so in the meantime, you might just get me on camera

Enjoy dinner!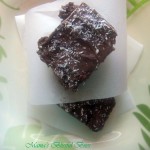 Happy Valentine's Day! There is love in the air and in my kitchen. Love is so funny. You don't actually have to be in a relationship to celebrate Valentine's Day but to just love. I love that

It's that day when you give that extra uhmph to the people you love by sharing your heart with them. Letting people know that we are all human and we do still love. Even strangers. By holding a door, saying thank you, carrying a bag, letting someone in line in front of you are just a few ideas of how we can show appreciation for each other. We all need to show compassion. It's a beautiful thing to share with everyone.
I have been having so much fun in the kitchen making raw snacks and desserts. It makes me feel good eating better, healthier and well, different. Who would have known that raw desserts could taste so delicious? This recipe was a lot of fun to create.
First, I had to make my first batch of homemade almond butter. Have you ever tried? I don't have the best food processor, it's not top of the line. But I did put it to work. It took me a good 15-20 minutes, scraping down the sides and pulsing, again and again and again. On, off, on, off. Guess what, completely worth the time. I haven't been this amazed in a while. (I think that's what makes me a real foodie!) Place almonds in the food processor (2 cups makes about 1 cup of almond butter) and let it go: on, off, on, off until it all comes together. All of a sudden, probably after 12 minutes or so, the whole thing just picked up and started whipping. It looked like a tornado grabbing all the scraps and turned into a ball form. Rolling and rolling and rolling. Soon enough, it was almond butter. Seriously awesome. The thing with homemade almond butter – it's a lot easier on the calories!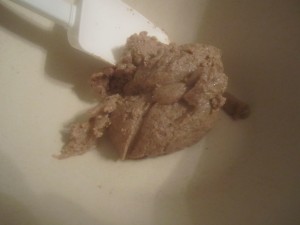 Pretty cool right? Almonds turning into almond butter? I loved watching the transformation! Okay, moving on!
Ingredients:
(For the fudge)
1 cup homemade almond butter (or any nut butter, store bought is good too)
1 cup organic coconut shreds
1 avocado: peeled and pitted
1/2 cup cacao powder
1/2 cup 100% pure maple syrup** (start with 1/2 cup and go up to 1 cup)
sea salt
(For the ganache)
1/4 cup melted coconut oil
1 banana: mashed
3 tbs cacao powder
Can you believe that this fudge has a beautiful ganache on top?! I KNOW! I was really excited to create it. I just can't get over the fact that this rich, decadent fudge has avocado and banana in it! It's fantastic!
Step 1: Combine butter, coconut, avocado, cacao powder, maple syrup and sea salt in food processor until a big dough ball forms.
*(Here's the thing. If you read my blog, you'll know how honest I am with food and when I mess up, when its delicious and when it needs a tweak. I truly believe that I should have let the fudge set with 1/2 cup of maple syrup. When you place it into your prepared pan, use your fingers to press the mixture down and fill the pan. I didn't think of this and instead wanted to use my spatula to spread it. What a newbie move. The texture was perfect then I went and added an extra 1/2 cup of maple syrup. Why, because I wanted to spread it. This made it into a more pudding type texture. If you prefer more of a solid (what I envisioned this fudge) use only 1/2 cup and your judgement on texture.)
Step 2: Prepare a 8×8 pan with parchment paper and press mixture reaching all sides.
Step 3: Place in freezer while preparing ganache.
For ganache:
Step 1: Mash the banana with a spoon in a small mixing bowl. You want baby food looking kind of banana
Step 2: Melt the coconut oil (I used the microwave and a glass prep bowl)
Step 3: Combine coconut oil with banana and add cacao powder. Mix to combine.
Step 4: Take fudge out of freezer and pour banana coconut mixture on top. Spread it all around. Top with either more almonds pieces or coconut flakes.
Step 5: Place in frezer for two hours to set. I put it in the fridge about an hour before I want to eat it. But you can eat it from the freezer too.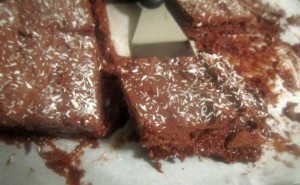 Take out of fridge and enjoy! The top was very hard. Like a solid piece of chocolate and if you can see, the bottom was slightly mushy like a fudgey pudding. I highly recommend using 1/2 cup maple syrup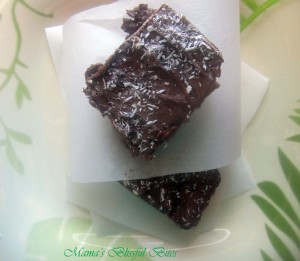 No matter what, these Raw Fudge Love pieces do not sacrifice taste by any means. They are rich, chocolately and delicious. The topping of the banana is what stands out the most I think. Kind of like a chocolate covered banana. Just down right good.
Be sure not to keep these to yourself. Share! Share! Share! And be sure to spread the love more delicious #SundaySupper recipes from my favorite foodie group!
#SundaySupper Valentine's Day Breakfasts, Apps & Main Dishes:
#SundaySupper Valentine's Day Sweet Eats:
#SundaySupper Valentine's Day Drinks:
#SundaySupper Valentine's Day Tablescape:  A Romantic Table For Two Please from An Appealing Plan
Join the #SundaySupper conversation on Twitter on Sunday, February 10th to talk all about Valentine's eats and treats!  We'll tweet throughout the day and share recipes from all over the world.  Our weekly chat starts at 7:00 pm ET and you do not want to miss out on the fun.  Follow the #SundaySupper hashtag, and remember to include it in your tweets to join in the chat.  Check out our #SundaySupper Pinterest board for more fabulous recipes and food photos!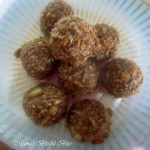 You ought to know by now that I'm crazy for balls. And I do mean crazy. "Balls" are amazing because they are perfect for bite size snacks, they take no time at all, they are easy to put together, they are healthy and they go faster than you can make them! NOTE: Make many batches – this will save you from all the ball thiefs. Yup, I said ball thiefs. What happens is you start to plop the balls on the parchment paper and these fingers come out from no where and run off with them, never to be seen again. My three and two year old are masters at this scheme. You are now full warned of the effects.
I was at one of my favorite health stores the other day and I went to grab a jar of almond nut butter. One of my favorites or maybe cashew nut is, I can't decide. Whatever. And this new jar was like…winking at me…and said, "take me home." I couldn't say no! Wild Squirrel makes an incredible peanut butter called "All-Natural Chocolate Coconut." I know right? I almost fell over in the aisle! Sounds AM-AZ-ING and guess what, it is!!! Made with only peanuts, organic dark chocolate (cane sugar, cocoa liquor, cocoa powder), organic virgin coconut oil and salt, it will leave your mouth begging for more. I mean begging. Mmmm, so good. They can be found at http://wildsquirrelnutbutter.com/ And no, they are not paying me or even know that I exist at this point! lol. Their nut butters are just darn delicious.
Once in a while (okay let's be for-real, like everyday….) I want something sweet and delicious to handle my cravings, but I don't want to go overboard. These balls are made with healthy ingredients and what I love about them is not only do they take on and match my desire for sweetness but the form of the ball is brilliant. They are dense and hold together so you can take bites out of the ball. Or if you are my husband, apparently its one bite but that's a whole different story!
Let's get to it!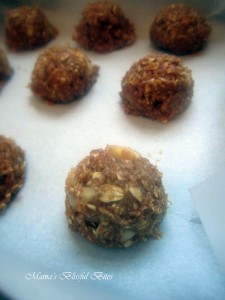 Ingredients:
2 ripe bananas
3/4 cups oats
1/2 cup chocolate coconut peanut butter
Step 1: Mash the bananas in a bowl with a fork. You want them mushy as if you are feeding a child who can't eat solids. Got the idea?

Step 2: Chop the oats. You can either do this by hand, in a food processor or my favorite the amazing FOOD CHOPPER by The Pampered Chef
Now here's the deal – I'm totally biased. I am a Pampered Chef consultant and not only have their products but LOVE them as well. The chopper is one of my favorites as well as a host favorite – you can chop onions and my favorite, nuts or anything you want. I like to chop nuts until they turn into a flour form and yes, the chopper can do that for you too. Go ahead, take a look at this time-saving tool. It's dishwasher safe.
https://www.pamperedchef.com/ordering/prod_details.tpc?prodId=240&words=chopper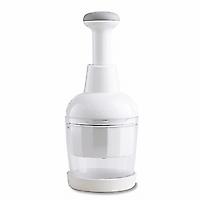 Amazing tool that you will use. Guarantee.
Step 3:  Add the oats and peanut butter to the banana bowl. Stir to combine.
Step 4: Make "ball" forms and place on baking sheets with parchment paper.
One quick and easy tool that I love to not only drop my balls but my cookie dough is the small and medium scoops. This helps me make the balls even and the same size for everyone! Check this easy-release tool!
https://www.pamperedchef.com/ordering/prod_details.tpc?prodId=238&words=scoop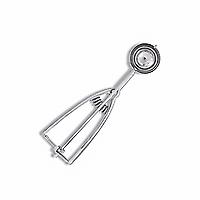 Step 5: Place in the refrigerator until it gets firm about 2 hours. Place in air-tight container and enjoy for snacks or desserts!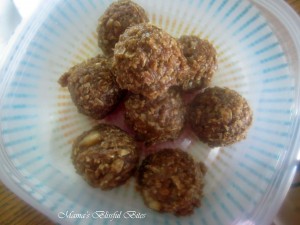 If you are interested in either of these tools please visit my Pampered Chef site by clicking here. I've been bringing chef-quality cooking products into people's homes for over a year. I love, love their products. Should you have any questions please always feel free to email me at pamchefamber@gmail.com  And the best part is – you can always order without even being invited to a party!
Enjoy the balls!