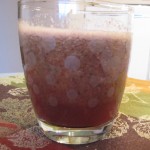 Right, so day 5 it happened. I put all this lovely conjunction into my juicer and it tasted like….well, let's just say it wasn't my favorite. I don't want to scare you and frighten you away but I have a taste issue with celery. I didn't know I had it before, (probably cause I never juiced!) but in this combo, it reminded me of drinking a celery stalk and I just wasn't a big fan. Did I gulp it down? YES I DID. In fact I did it with a smile because I knew I was feeding myself healthy foods. That's right folks, I'm not letting myself down in this challenge!
Here's the ingredient list:
2 apples, chopped
3 celery stalks (my daughter found a stalk filled with leaves and smelled it…said it was a pretty flower. That made my morning!)
2 carrots
4 oz blueberries
I have mentioned why all these ingredients are wonderful for your body, if you haven't seen them, please look over Day 1-4. Let's talk about the new ingredients added to the list, it's celery. What are your thoughts on celery? I buy it all the time but never use it unless I make a soup or chili. I do tend to lean towards those dishes in the colder seasons so I will be using all my celery this time around! I used to eat it as a "snack" when I was on weightwatchers but that's about it. Is it something that you eat regularly? Do you enjoy it? I hate when I pull it and strands get stuck in my teeth…but maybe that's just me?
Of course celery is good for the body, if I can just ignore my teeth issue! Some amazing properties about the little green machine are the following:
Contains high levels of vitamin C which help our immune system – and who wouldn't want that?! With the cold weather settling in and colds/viruses a float in our air – we need to stay strong. So buckle up on a nice celery stick snack – add humus for extra bonus!
May help lower blood pressure as well as cholesterol due to the pthalides
It has very few calories which will help you with your weight and a lot of fiber to make you feel full. It's actually one of the most hydrating foods because it's filled with so much water!
It also equalizes our alkaline which is crucial for optimum health!
Anti-inflammatory for arthritis!
And it is said to also balance sex drive….so why not go find yourself some celery? With these benefits, you don't want to be without!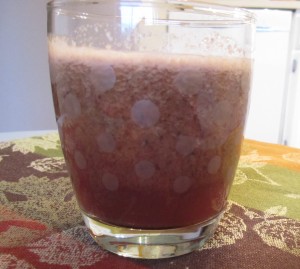 So like I said, it does taste a little celery-ish however I would be willing to adapt my tongue to the taste for all these benefits. It may just need some time to get used to….guess I'll just have to try some more celery juices! What's your favorite?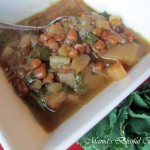 Today was in the 50′s, cold, breezy and cloudy. The sun did try to peak a few times through the ominous clouds, but it didn't happen to much. I'm a little disappointed that fall is trying to say farewell already. It's my favorite season. The crispness after a long hot summer, the beautiful colors of Mother Nature…sigh…and now the leaves are dying and crackling on the ground.
Even though the weather is changing – I never miss a moment to take the kids "hiking." Or really a walk through the woods. There is something about the scent of the leaves and trees that gets me every time.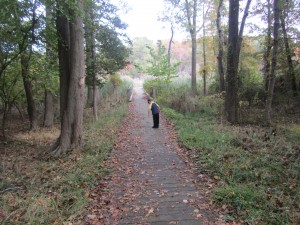 There is just so much to enjoy and learn.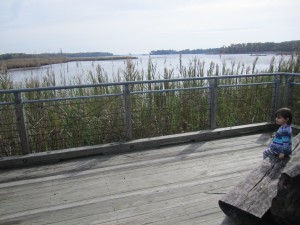 A lot of times, the children and I leave the house and go to the farm up the road to say hello to the horses. Too bad the horses have no clue, but we say "Good Morning" daily to them. We also look at trains and airplanes and some times even stop to watch the boats go by. The outside world is amazing. But today, on this cold day, we passed our local park and my son asked to go "hiking." I explained that it was too cold to hike but he wasn't having it. After much debate in my own mind, I decided to go. I turned around and picked up my husband and we made a family trip. It was beautiful walking over the big bridge and waiting for boats, sure…but it was also so windy and chilly I begged them to go back! There was nothing more perfect to end our trip then to walk into the house to the crock pot lentil soup.
This week, Susan from The Girl in the Little Red Kitchen, is hosting our #SundaySupper. She picked a great theme, Dishes that Keep You Warm and it ended our day perfectly. I need that. I needed to smell a delicious pot of soup waiting for us and to feel the warmth. Thank you Susan for making my day

This recipe isn't mine either. You know when you go to a friend's house and they make something sooo good you want to have the recipe? It's that kind of thing. I eat it every winter and it definitely warms my soul!
Ingredients:
1 cup lentils
1 tbs vegetable oil
2 onions: chopped
2 stalks of celery: cleaned and chopped
2 carrots: peeled and chopped
1 clove garlic: minced
1 tsp ground cumin
1 lemon: zest (grated)
1 potato: peeled and diced
6 cups organic vegetable stock
1 cup fresh spinach: chopped
1 lemon: juiced
Recipe:
Step 1: Rinse lentils under cold water and set aside
Step 2: In a skillet, heat oil over medium heat. Add onions, celery and carrots and cook until soft about 5-7 minutes.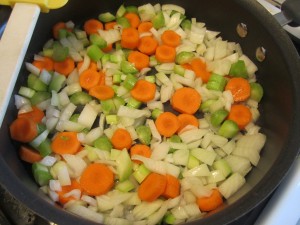 Step 3: Add garlic, cumin and lemon zest and cook for another minute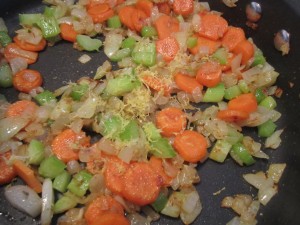 Step 4: Put int stoneware. Add lentils, potato and stock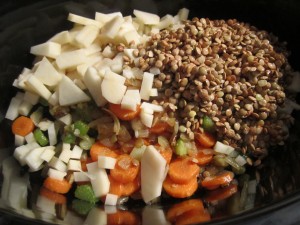 Step 6: Cook on low for 8 to 10 hours or high for 4 to 6 hours
Step 7: Add spinach and lemon juice. Cook for additional 30 minutes on high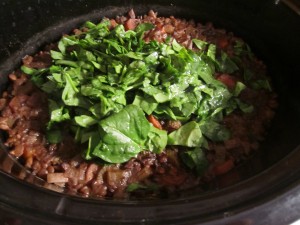 Serve to all your friends and family to warm their souls too!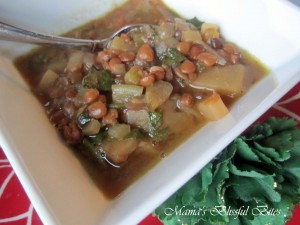 Be sure to check out some more great recipes by our #SundaySupper group!
Main Entrees:
Chili/Stews:
Soups:
Desserts/Beverages:
Join on us on Twitter throughout the day during #SundaySupper.  In the evening we will meet at 7pm EST for our weekly #SundaySupper live chat.
All you have to do is follow the #SundaySupper hashtag or you can follow us through TweetChat.
We'd also love to feature your Sunday Supper Soul Warming Recipes on our #SundaySupper Pinterest board and share them with all of our followers, too.