I will admit, as much as I love a homemade cake, I also love to semi-homemade bake when I don't have the time or the ingredients! Although I try to avoid telling people that it's "semi-homemade" so if you would, just keep it between us, that would be great. 😉 wink. wink. This cake is super moist, soft and filled with chocolate goodness. The hint of mint just adds extra "BOOYA" flavor. As if you don't know what that means already, I'll tell you, it's out of this world. It's fluffy and dense, kind of like a thick sponge cake if you will.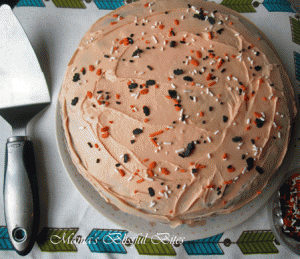 My son could not keep his 3 year old little paws off the sides of icing.  I kept saying, "Wait until I take a picture," and he would laugh and take a swipe of icing. Oh to be a child. I really made this cake for me, not the kids, but they reminded me that I had to share.
Ingredients:
1 (15.25 oz) box of chocolate cake mix (I used Betty Crocker, Super Moist Cake Mix: Dark Chocolate)
1 (5.9 oz) box chocolate instant pudding and pie filling
4 eggs
1/2 cup vegetable oil (or whatever you have on hand)
1 teaspoon peppermint extract (if you like a strong mint flavor, if you like it as a touch of mint, use 1/2 teaspoon)
Icing of choice (I used Funfetti® Creamy Supreme® Halloween Frosting by Pillsbury)
Recipe:
Step 1: Preheat oven to 350 degrees
Step 2: In a bowl combine all ingredients.
Step 3: Mix for three – five minutes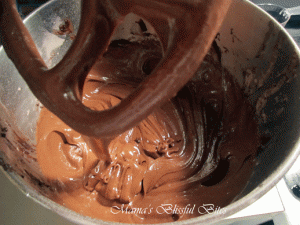 Step 4: Grease cake pan or round pan with baking spray or butter. Pour batter in pan.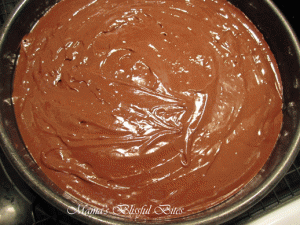 Step 5: Bake for 45 minutes to an hour. Check with toothpick for doneness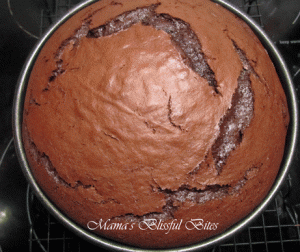 Step 6: The fun part – decorating!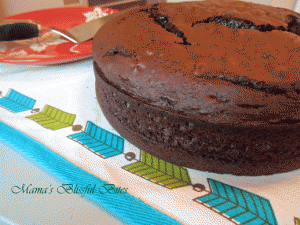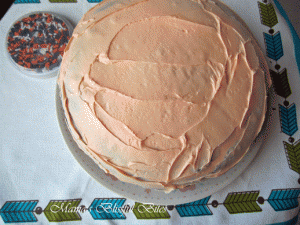 Sprinkle those sprinkles. Cut a slice and enjoy!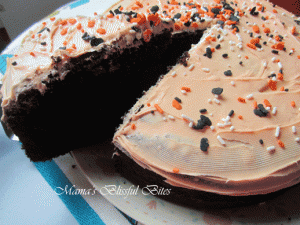 My son won. He talked me into a slice for snack and a slice after dinner – sheesh. I'm such a sucker for him and cake.