It's here. The cold weather is settling in and the hot cocoa and marshmallows are coming out. Please also add gloves, a hat and scarf too! As the weather changes and becomes colder, my skin changes as well. My hands crack and bleed, my scalp is dry and my lips feel hard and blistery. I have excessive "dried-out" issues ever since I had my first child. However, I believe in treating not only the inside of the body, but the outside also. You can put as much chapstick to solve cracking lips but by adding the correct vitamins (through food) it can also start the healing process from the inside.
To protect and treat the outside of the body from the cold-ships it encounters, I use jojoba oil during the winter. This natural remedy can be found at natural food stores and health stores. When I first started using it, I bought a small container to see if it really worked. Then, I bought a bigger bottle. I'm not in love with it.
The jojoba plant can be found in the Sonoran Dessert in Mexico, which surrounds parts of southern California and Arizona and lives between 100-200 years old.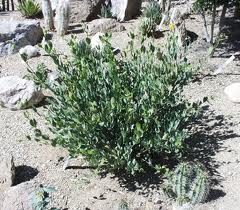 Native Americans used the seeds and the oils for years and I know why, it's 100% natural and works great! Jojoba oil can be used as a natural remedy for the following:
Skin care
Hair care
Acne
Perfumes
The only downfall to the oil that I have found is the price is a little high. Almost $7.00 for 2 fl oz. but like I said, worth it. I use very little on each application and it has lasted me a long time. I nearly only need two bottles the whole long winter.
Here are some ways to use the oil:
Hair: If your scalp is dry, massage 5-6 drops through it either with your conditioner and then rinse or what I do is at night time, when nobody can see me…lol, I rub it in my hair. By morning, it makes my hair look like the start of the "color-dying hair process." You know when your roots are darker and "oily" looking? That's how this looks in my roots, just oily but in a good way. A scary way that may just turn off any intruders, ever. In the morning, I take a shower and wash and condition my hair as normal. It is naturally ph-balanced so great for dry hair!
Skin Care: Rub 100% jojoba oil (a few drops) on your hands, legs, feet, arms. Or you can also add it to your night cream and/or day cream.
Acne: Although not proven, it is said that jojoba oil has properties to "fake" out your skin in thinking it has already produced oil. In return, it stops producing oil and can help improve acne. Wash your face as normal then apply a few drops and massage. You can also add it to your day and/or night cream.
Lips: You can apply a few drops directly to your lips. If you can't see yourself spending that much money on your lip product, then purchase a lip balm that has the oil as an ingredient! It'll save a few bucks to your wallet. Kiss those chapped lips goodbye!
Makeup remover: Place a few drops in a cotton ball and wipe your face. It will take off your makeup naturally and clean your face!
It is important to make sure you are purchasing 100% pure jojoba oil. You can find the oil already in much of your everyday products such as:
shampoos/conditioners
lotions
creams
moisturizer
hand products
makeup products

So, you see, I'm a jojoba lover for all of its many, natural remedies. It's truly fantastic. But don't take my word, try it out yourself! I bet you'll agree.