Kid-Friendly Oh too yummy, Carrot Pancakes
You may have heard me say this before and I'll say it again, trying to get my son to eat anything healthy is nearly impossible. If it doesn't say CARB across the board, he's not interested. If it has a color, he doesn't want it. If it's cold, forget it. I have quite the challenge on my hands, but we work through it, one day at a time.
I noticed that not only does food have to be appealing but fun as well. So, I bumped up the "hiding veggies" factor and have even included cool plates! If you take a look at my photos, you'll notice the "jungle" theme. These plates and bowls are provided from Zak! Designs and give the extra push I need. This is one of my favorite recipes. It's really delicious and has a cup of veggies. After I complete the jungle animal pancakes, I put them on "jungle" plates! It's like we're eating in the jungle all together! My son loves this and so do I. Make any meal fun by adding a plate? Fantastic! Be sure to check them out at http://www.zak.com/. Not only do they offer character items but also beautiful rose colander, (click here) and my personal favorite, Flower Table Serving Set (click here). I'm absolutely going to get their Halloween Dinnerware too! (click here)
By providing a wholesome and fun meal, I have "upped" the mommy factor on serving fantastic meals at my table! Please be sure to check out their site as well. I can't stress that enough! They have everything!
Carrot pancakes have quickly became our weekend breakfast meal and it has even been requested for dinner. They are sweet and delicious and did I mention fun?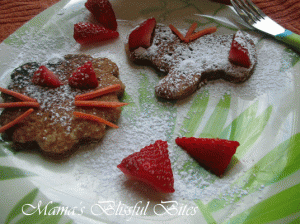 I'll give you the recipe, but be careful, it's a jungle out there!
Ingredients:
1 1/4 all-purpose flour
1 1/2 teaspoon baking powder
1 teaspoon cinnamon
1/4 salt
1/4 all spice
1 egg: slightly beaten
1/2 cup brown sugar
1 cup almond milk
1 cup shredded carrots
1 teaspoon vanilla extract
Recipe:
Step 1: Combine flour, baking powder, cinnamon, all spice, salt in a bowl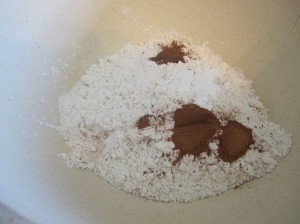 Step 2: In another small bowl, combine egg, sugar, milk, carrots and vanilla. Mix.
Step 3: Pour carrot mixture into flour mixture. Stir to combine.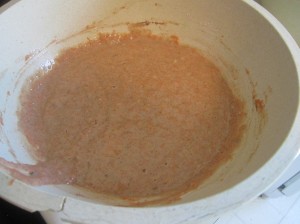 Step 4: Over medium-high heat or an electric skillet, scoop out enough mixture (about 1/4 cup) to make a pancake.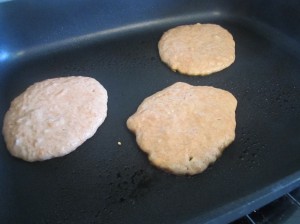 Step 5: When the mixture starts to bubble and a nice brown color is on the bottom, flip.
Step 6: Cut out using any kind of cookie-cutters. I go for the jungle animals myself.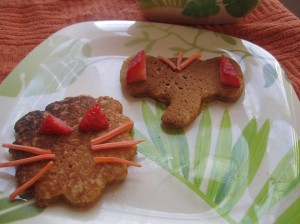 Decorate! I use powder sugar because according to my son, it "snows" in the jungle!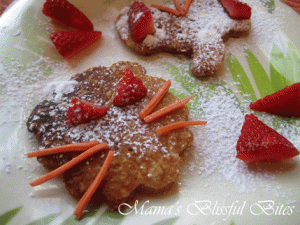 Change up your dinnerware, add some zip and style to your food. Be sure to add vegetables too! You may be surprised at what a little shabang can do

One Response to Kid-Friendly Oh too yummy, Carrot Pancakes