It's fiesta time around the #SundaySupper table! In honor of Día de Independencia in Mexico, we are celebrating by bringing our favorite Mexican and Mexican-inspired dishes to the party! After all this eating, I'm going to need a siesta!
When my husband and I got married, we spent our honeymoon in Puerta Vallarta, Mexico. It is absolutely gorgeous. Please visit there.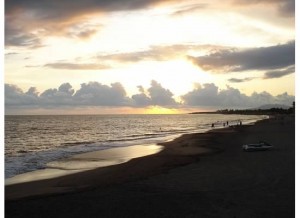 Even our room was beautiful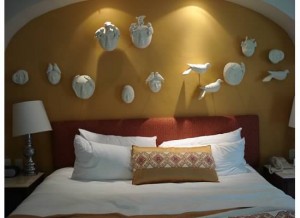 And of course, the food was outstanding!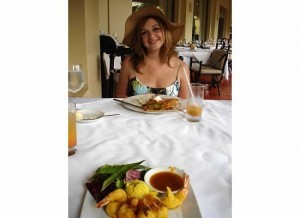 And on our tour, I fell in love with the Tequila Sunrise at the Tequila Factor.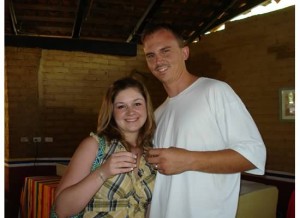 How could you NOT LOVE the tequila factor? It actually got me into trouble 😛
Soon , I became quite the tequila expert.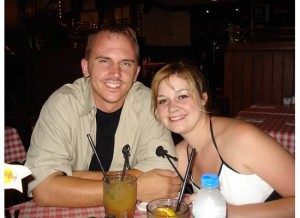 We even got a tour of the tortilla factory!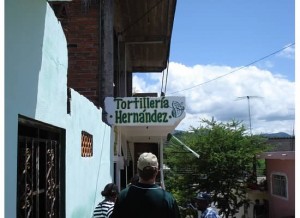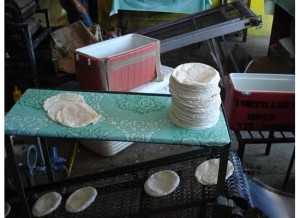 To be honest, I don't remember much of that week. Just lots of drinks and of course my bartender, Benny!
We did love Benny.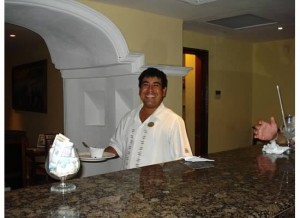 From Mexico, I bring back to you my Cheese Stuffed Jalapenos and Tequila Sunrises. I know this will be a scoring winner! We munched a lot and this was one of my favorite appetizers.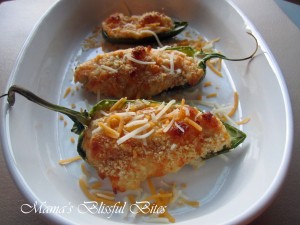 They are not too spicy and the title may imply. Once they cool down, it's like eating a chip….a slightly hot one. Not too much heat in this dish!
Ingredients:
8-10 jalapenos
8 oz cream cheese
 2 scallions: chopped
1 1/2 teaspoon cumin
1 1/2 teaspoon woreshire sauce
salt and pepper
2 cups shredded pepper jack cheese, or any kind you like
2 Tbs plain breadcrumbs
Recipe:
1. Preheat oven to 375 degrees.
2. Prepare baking sheet with aluminum foil
3. Cut jalapenos length wise and clean out seeds. Be careful not to touch your eyes, use gloves!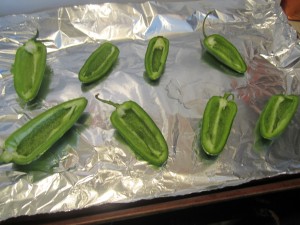 4. In a bowl mix the rest of the ingredients except for the breadcrumbs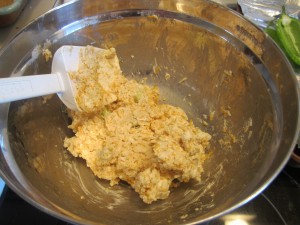 5. Put mixture inside jalapenos and top sprinkle with breadcrumbs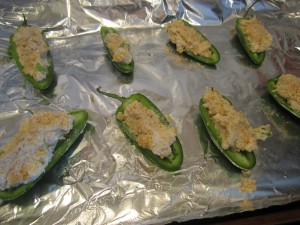 6. Bake for 25-30 minutes until cheese is bubbly. Wait for them to cool down to serve!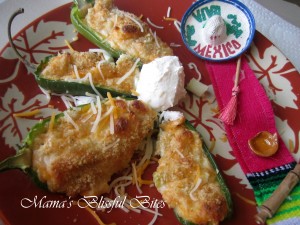 Please try, they rock. Now in addition to the Cheese Stuffed Jalapenos, I'm going all out because this girl knows how to make a mean Tequila Sunrise. Nothing tricky, just the norm but it's sooooo goooood!
Ingredients:
 2 oz tequila
2 dashes of grenadine
orange juice
Recipe:
1. Pour tequila in a glass
2. Add orange juice. Stir
3. On the side, pour a dash of grenadine. It should come back to the top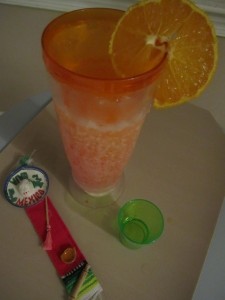 Thank you for letting me bring my dishes to the fiesta! I know we had a BLAST in Mexico.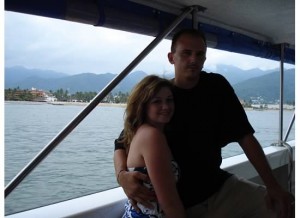 Hey, just because we're gone, doesn't meant the party is! Be sure to check out some more fantastic #SundaySupper dishes! Fiesta! Fiesta!
Sopas (Soups), Ensaladas (Salads), and Entremeses (Starters)
La Comida (the food)
Postres (desserts)
Bebidas (beverages)
Please be sure you join us on Twitter throughout the day (this coming Sunday, September 16) during #SundaySupper. We'll be meeting up at 7:00 pm (Eastern) for our weekly #SundaySupper  live chat where we'll talk about our favorite recipes for a Mexican Fiesta! All you have to do is follow the #SundaySupper hashtag, or you can follow us through TweetChat!  We'd also love to feature your Mexican Fiesta recipes on our #SundaySupper Pinterest board and share them with all of our followers!