Here's the thing, you planned your vacation, you really want to go but the task of packing and even un-packing can be quite daunting! Especially now. You're not just packing for you, you are packing for your little ones and maybe even spouse too! It can take just as long to pack as it does to drive the trip, believe me, I know!
My husband and I used to travel for the first 8 years of knowing each other. I mean, get up and go kind of weekends or sometimes, we would do a spur of the moment week off. It's one of the things I love about him. I would get the traveling bug funk and we would just pack and go. Trips to North Carolina, Virginia, Delaware, Ocean City, Atlantic City, New York City, Las Vegas…you get the point. Ahh, the days prior to kids….But anyways, this is the new me, the mom me. Now when we travel, it's usually planned out well in advance. I can't skip that step anymore. I started to notice that when I planned our vacations, I had a much easier and productive response. I was able to:
Book early, get a better deal
Use the "Vacation Packing List" so I already knew what was expected of me, saving on time
Remember every item I wanted to take, is that not huge?!
Be the prepared mom when events arose! Isn't that amazing?
Over this past weekend, we took a trip to Ocean City, Maryland. Ocean City is a wonderful beach with lots of businesses, boardwalk, attractions and family fun for all ages. This means, it's a packed place and although I have been there every year of my life, I should still follow through with the Packing List – it never lets me down and I never take it for granted!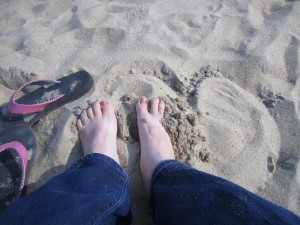 Some information that I gather isn't actually from newspapers or books on the location I'm traveling to. For example, I listen to facebook. I hear what other people are telling me. Through general friend statuses, I found out 1. School is not back in which means its going to be crowded 2. Lots of people said, "Going to the beach." 3. I found out the "DEW TOUR" was there 4. I subscribed to OC's facebook page, here, so that I don't miss anything. 5. I checked the weather, easy one. More knowledge, means better prepared.
Through these media outlets I have learned the following: I am now prepared for the crowds, I know the events going on in case I wanted to attend and I made plans to meet up with some friends. Done.
Next the fun and dreaded part, packing! Here are some tips to help you along with your vacation:
Write out a list. When you prepare a list and cross off the items, you will know what you already have.
Pack for every event. For example: in the car, at a restaurant, driving in traffic, horrible bathroom experience, your ultimate destination. So you think I'm crazy yet? Yeah, me too. Sometimes I can't believe I process all this stuff!
Bring lots of bags. Bags of all sizes. Here's what happens, you pack and think you are prepared but then you realize you need to organize more items on the return home (example dirty laundry would have its own bag, or the "poopy" diaper you don't want to leave around, or snack bags for extra snacks or pacifiers etc.) You all ready have your items packed but when you need to take them out to a place or need a spot to put something, you have an extra "carrier." Remember the cups, forks, knives, spoons, plates too!
Here are some more specific tips.
CAR RIDE:
Ain't it the truth? Going for a car ride can be hair pulling or at least it is for me when I hit the 2 hour mark for me! I get antsy just as my kids do. But when you make a ride fun, it seems to go by faster. Here are some ideas to help with the long rides:
Bring CD's of kids music – we use toddler songs and my son always says, "Again?!" Oh, but here's the thing. You can't just play the song…..no, no. You have to actually play with the song. These kids like when mommy is the entertainment a lot more! An example would be: On Top of Spaghetti song, (my favorite), ….when somebody sneezed…. during this part, we all sneeze. I don't go on until all participating singers get a sneeze out of their mouths, then we continue. …..and then my poor meatball was nothing but mush!….during this part, we clap our hands. Kind of like the song If You're Happy And You Know It… you get the point right?
Bring snacks. Sometimes you're not always going to be ready for a meal but please always have snacks on hand. Snacking is enjoyable and can be entertaining to them! Let's keep them busy on this trip. I pack a bag by itself and put it in the car up front so I have easy access to the goodies inside.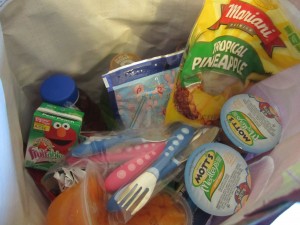 Bring books. Do your children love to read? Mine do. I stop at the library prior to the trip and pick up lots of books that the children have never read before. The newness makes it more exciting!
Point out objects. We take for granted that our kids know everything because they show us that they think they do. I get this. My three year old can act like he's going on old man…point clearly made. But I always say, "Hey, do you guys know what that is…" And point at something. We make the sounds of the object and tell each other the function, purpose, who works on it, etc.
Toys! Of course bring toys! If your child has something that will keep them occupied in their seats for some waiting time, then bring it! We use push trains and they switch back and forth.
Also be prepared for their nap time as well. Being in a car can be a tiring experience, bring whatever their sleep object is. We use blankets, pacifiers, Minnie Mouse etc.
AT THE BEACH:
I truly believe that I should be called officially/unofficially the Bag Lady. I carry them everywhere. I have a bag for everything. I like to just get it and go. It seems to make my life more organized and manageable. Besides a snack bag, I also have a beach bag ready to go as well. This actually came in handy because we didn't go to our settling location and unpacked. Nope, we went right in the city and started to play. I was prepared, they were fed and ready to go. What's in your beach bag?
Towels for each member of family
Sunblock
Sunglasses
Bathing suits
Toys
Swim Diapers
Camera
Bug Spray
You really don't need much for a short visit unless you are going for the whole day. We just got out of the truck and wanted to play after a long trip. It was really easy to grab a bag and go play!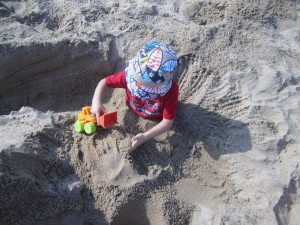 Oh and not to mention,  our snack bag was ready to go incase we needed a drink or got a little hungry. Bada-bing-bada-boom!
SUITCASE PACKING
I personally like to have two suitcases. One for my husband and I, one for my children. As they get bigger, I'm sure they will have their own suitcase but for now, I like to save room. This has our every day belongings such as:
Clothes – for any type of weather. You never know what you're going to get. If you get a bad sunburn, you might just want a long sleeve shirt and pants. Sometimes there are horrible bugs. So come prepared! Pack long sleeve and short, pants and shorts. Two different kinds of shoes in case one gets wet or you lose one. Maybe sandals and tennis shoes. Remember those socks!
Any bathroom item for the traveling case. toothbrushes, toothpaste, Q-tips, Shampoo, Conditioner, Soap etc.
Extra bags for dirty clothes.
Extra blankets for the kids.
Diapers, wipes
THE ACTIVITY BAG/RESTAURANT BAG
When you get stuck in the moment when the kids are "bored" you may want to bring out the activity bag. I pack this bag pretty lightly because on our vacation, I plan on keeping them busy until their energy runs out and they want to go to sleep! That's in a perfect world, right? Sometimes the sun just doesn't understand and the rain come out and so does that activity bag! Think of your childs favorite toys and even toys you know they love but don't get to play with. I usually bring out the Activity Bag when we go out to eat and are waiting for some food. Inside are:
Coloring books with crayons
Reading books
Little cars, matchbox etc. (We build roads using paper and crayons for the vehicles to drive on. Stop signs, red lights etc.)
Playing cards
It doesn't have to be a lot, just to get their attention and pass the time until the next activity can begin! We also look for fun places to eat, such as this outside beach restaurant. Playing in the sand occupied them until their food arrived!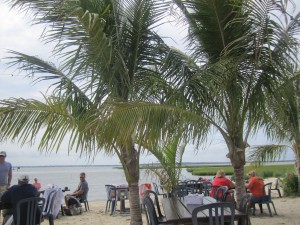 THE EMERGENCY BAG
This bag is the back-up plan and believe me I have used it so many times. Actually just this past weekend. After a nice beach break and lunch break, we went to our house destination. There, I was chatting it up with some family and eating and when I moved my daughter from my lap, I realized she peed through her diaper. Hey, it happens. Thankfully, I didn't have to break out all the luggage to find what I needed.
Extra clothes – not just for kids but adults too!
Extra diapers
Extra wipes
Medical Kit (You never know if you would need to use one!)
Bottled water (Where we stayed had well water so we were happy to have bottled on hand)
I quickly got dressed and went on my way without a big hustle and bustle.
Every time we go on a trip I try to figure out how I can make it less stressful, how the packing process can be easier, how I can get all of us out of the door faster. The more I have a routine down, the faster I become. I even packed up everyone while my husband was at work. Yes, sometimes the process can be a long one but if you create plan of action, you can see the progress faster. Cross off the list if it helps! Bring the list to remember what you packed in the first place when you're re-packing to go home. Have the dirty clothes ready to throw in when you walk through the door, put away the clean clothes and be interactive with your children during the long car ride!
Another big rule I have is to always leave the house clean. That may sound absurd because I know how much of a mess can be created by packing, but when you walk back into a clean house, it feels even better to be home. I make sure to run any dirty dishes, clean up odds and ends of laundry so I can throw the load in, have the trash out for Sunday pick-up, put the toys back etc. It may take a little extra effort but its worth it. Be prepared and most importantly, HAVE FUN!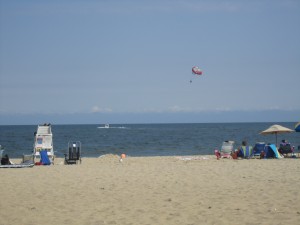 PS. You wouldn't believe this, but we packed all of this for one night. I know! At least we got everyone covered!