This is fantastic! My son, who is considered a "selective" eater, LOVED his pasta! It's FILLED WITH LOTS OF VEGETABLES! I repeat, LOTS OF VEGGIES! He licked the whole bowl clean! It was so nice to know he was eating a healthy plate and he loved it! Sounds kind of funny but it was a great table moment. I have to share with you this yummy recipe.
My husband, who hates kale, loved it as well. He said he had no idea his bowl was filled with so much goodness! If your child is not used to whole-grain pasta, then use regular pasta and just change the sauce. Making small changes rather than switching hard-core into a healthy lifestyle is better for everyone. If you do something gradually, it will help make shifting to a healthier lifestyle easier. After you've had the sauce a few times, then try whole-grain pasta. Yes, there is a taste difference between whole-grain and white, but it's still just as good.
Ingredients: (Ready for this GREAT list?!)
1 cup cauliflower: chopped
1 carrot: peeled and chopped
1 zucchini: peeled and chopped
1 onion: chopped
1/2 cup kale
2 garlic cloves: minced
1/4 tsp. cinnamon
sea salt and pepper
28 oz. crushed tomatoes
1 cup broth (vegetable or chicken)
1/2 Tbs oregano
1/2 Tbs thyme
1 Tbs. olive oil
Fresh basil leaves
1/2 lb whole grain pasta
Recipe:
 1. Add oil to a saute pan over medium heat.
2. Place cauliflower, onion, kale, zucchini, carrot, garlic, sea salt and cinnamon into saute pan. Saute for 15 minutes until softened. Stirring occasionally.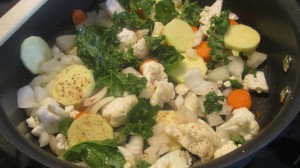 This is how it looks after fifteen minutes…and your kitchen should be smelling fantastic now!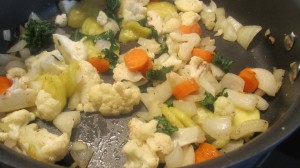 3. Add sauce, broth, oregano and thyme. Bring to boil.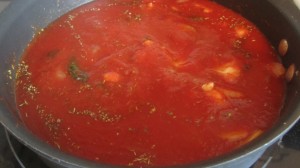 4. Cover and simmer on low for 45 minutes, stirring occasionally.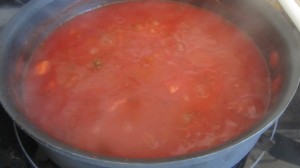 5. Add basil leaves and stir. Cover on low for another 15 minutes.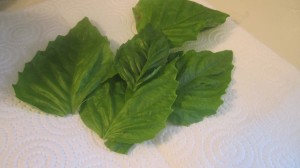 6. Meanwhile, make the pasta.
7. Place sauce into a bowl and using an immersion blender mix until all chunks are gone. (Or use a blender).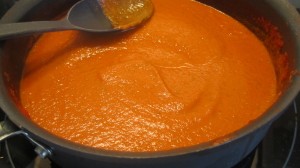 8. Drain the pasta but save 1 scoop of the pasta water.
9. Mix scoop of pasta water, sauce and pasta together. Ladle and serve.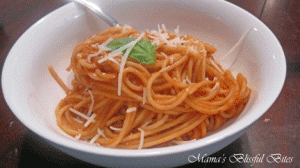 It looks like regular pasta right? How would they know, including your partner, that its FILLED with goodness of the Earth! If your child won't eat vegetables, what's a better way then to hide those babies?! And please, don't just stop at the select vegetables that I picked! Fill your sauce with whatever vegetables you have on hand! Spinach, peppers, any leafs you have! Fill it up! You will fall in love with this sauce and so will your kids

Be prepared for everyone to love this delicious pasta dish! Best part, it's healthy and nobody needs to know! Enjoy!