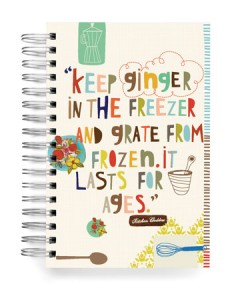 As far as I can remember, I have always had a "diary" or now that I'm an adult, a journal. It's the place that will keep all your secrets and is your very own privacy get-a-way. I have millions of journals, okay probably at least a hundred though. I love to write and I am a journal snob as you will soon see.
Sometimes I just get an idea that I don't want to forget or I write a list or I come across something I want to clip out and put in my book, etc. and I need to write it right then. I keep one next to my dresser at night, in case I have a dream I need to write. I keep one in my kitchen, for that grocery list or "oh yeah, I forgot I need that item!" I keep one on my kitchen table in case I have a thought while I'm playing with the kids. I have one at my computer desk in case I get a moment to myself to write. I have one for seasons and recipes, things to do, my never-ended long winded bucket list, one for the kids and more. One of my previous co-workers and friend, gave me an Irish journal for my 21st birthday. And what's really strange is that I always start writing in the back first!  You see, I may be a little obsessed with these journals or perhaps I'm a journal snob. To be perfectly honest, I just don't like flipping through the pages to remember which journal I wrote what in, so I have many to solve that problem. Each one is for a specific use. There, problem solved.
I am very perticular about my journals as well. If it doesn't have a spiral, I don't want it, I can't write all over the pages. If it doesn't have a lot of paper, well, what good is it? If the size isn't big enough and makes me feel as if I'm going to squint to write, well, I don't want it. Even if the lines aren't wide enough so my bubbly handwriting can fit, well then, I don't want it.
I am a jounral snob.
Yup, over the years, I have become very picky in my journals but there is one company that has won my heart. Not only does it have a spiral bound so I can flip my pages over, not only can I write as big as I want with the big amount of space provided in between the lines, not only does it have a hard cover, (I'm in love with hard covers! Then I don't need to find something to write on)  BUT it's Earth-friendly AND gives back to the community! Ecojot has won my heart over and over and over.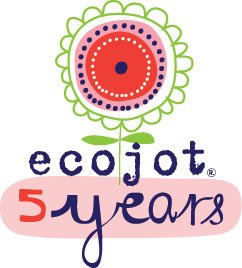 Let me tell you about this fabulous company because this is a MUST HAVE! Ecojot is a Candian company based in Ontario. The paper content is 100% post-consumer recycled!!! (I love this because it doesn't matter what country you live in, helping the Earth is just what it means. She's our Earth – we are all in this together!) Not only is this company fabulous for all the above reasons but there's more! I know, just when you thought a journal couldn't get better it does! They have an amazing program called the GIVE program. With the purchase of a jumbo journal, ecojot will give a notebook to a child in need! HOLLAAA! They have partnered with The Schoolbag and have provided 22,000 ecojot workbooks to the children of Haiti.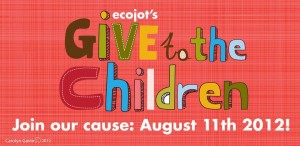 Conveniently for me, they can be found at Barnes and Noble. What more could a girl ask for besides a latte with that? Nothing really! Try them out. Oh, but wait…did I mention the designs on the covers? They are beautiful and inspiring. Some have birds and trees others have encouraging words some even have shoes! Each one is very beautiful and reasonably priced.
Oh, one more thing….Ecojot is kind enough to give one lucky reader a $25.00 ecojot gift certificate!
Not only do they have journals but also calendars, greating cards and invitations, sketchpads, scrapbooks and more! Now I know you can see why I love them so much! Each time you sign up to something below counts as a chance to win. A total of 7 chances:
For more chances:
After you follow a link, leave a  comment FOR EACH ONE below. I will email the winner on Thursday! Good Luck!
If you already follow me, leave me a comment that you do!